Filter news articles
Butler & Stag are working in partnership with TODOS; a charity in aid of London's growing homeless community. We are hoping this campaign will provide the necessary exposure and recognition they deserve and support them into making TODOS a registered charity.
Written by Alfie Leachman
Published on
Read full article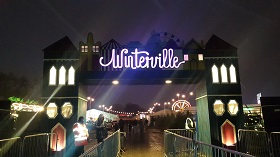 As Christmas is only around the corner tourists will be flocking to the great winter wonderland for some festive fun, however this year there is an alternative festive experience set within Victoria Park called Winterville opening from26th November to 23rd December.
Written by Paige Reed
Published on
Read full article