Filter news articles
Homebuyers pay on average 11% more to live in or a near a market town! With such vibrant markets in East London including Broadway market , Spitafields Market and Columbia Flower Market, buyers should be prepared to pay an average premium of £23,000.
Written by James Brough
Published on
Read full article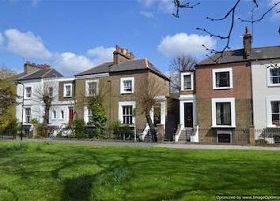 House prices in East London continue to soar and show no signs of slowing down. On average, properties in East London have risen 6.5% over the last year, breaking all recent records.
Written by James Brough
Published on
Read full article