Where To Eat & Drink In Shoreditch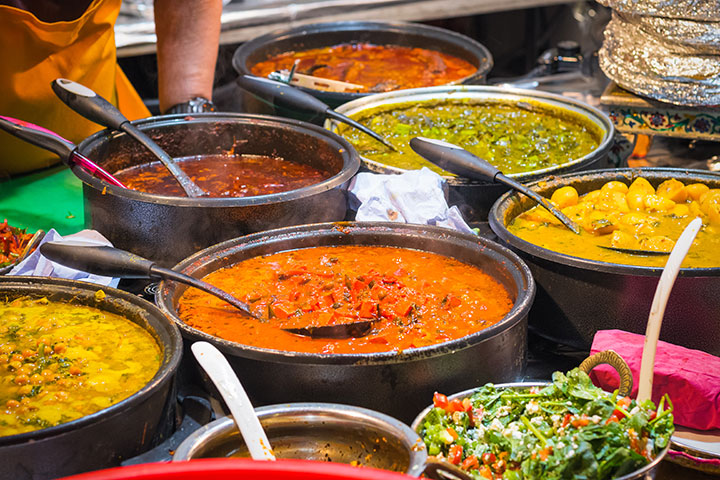 Shoreditch as well as being a great place to work, is also a great place to socialise. Whether this is with friends or work colleagues, over a drink or a burger, you will never be lost for choice around here! What makes it different from other areas of London is that each bar and restaurant offers something more unique and quirky from one place to the next.
Starting off with the Golden Bee, a beautifully stylish and elegant bar with an urban touch only a 2 minute walk away from Old Street station. I came here with a friend after work, and would recommend it to anyone, the staff are friendly and helpful (for those indecisive ladies like myself) and there is also an impressive rooftop terrace (which includes another bar area, so no need to panic if your glass is half empty). The rooftop terrace has a sophisticated but fun atmosphere all year round (they have heaters on during the winter) so I'd recommend this whether you are just going for after work drinks or even somewhere to take your next date.
"Shoreditch as well as being a great place to work, is also a great place to socialise"
If you're looking for something a bit different and you're a fan of retro, indie or '90s music, then Far Rockaway is the place to be. An American style bar and restaurant located just opposite the Butler and Stag office on Curtain Road, it is extremely spacious so it's perfect if there's a big crowd of you. For me it's the colourful and characteristic art covering the entire ceiling and wall space that makes it stand out (including a large glass of wine in my hand, of course), as well as the music, which made me stop mid way whilst leaving to listen to another 3 songs before I actually managed to leave!
Following a similar American theme with more of a blues style (hence the name) towards the other end of Curtain Road is The Blues Kitchen. I got to enjoy the smoke roasted chicken, chips and coleslaw on a lunch occasion during the week and a few vodka cranberries and a buzzing live performance form a 9 piece Jazz band for my brother's birthday on a Saturday night. The two contrasting experiences make this an excellent venue for both dining and a fun night out.
Moo Cantina Argentina is my final recommendation, a hidden gem a short walk away from Liverpool Street station. If you are as much of a foodie as I am, you won't be let down! I went here with a group of friends for a Christmas meal as they offered a delicious Christmas menu. For starters we had a mix of calamari, argentine chorizo, provolone cheese and bread, for main sirloin steak (this was my favourite - it literally melted in your mouth!) and fries, and for dessert mouth watering caramel crepes. s.
I could list many, many more but I think you all get the idea that you are spoilt for places to go around the Shoreditch area, and as cliché as it sounds…it really is the place to be!