What does the budget mean for the property market?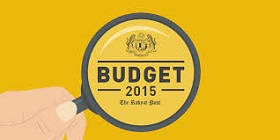 Overall the budget appears to have been very positive in terms of the housing market with a couple of changes that really should encourage activity.
Help to buy ISA
Fantastic news for first time buyers across the country, particularly for those in the areas of London we cover, where buying a first property can seem like the impossible.
Every £200 saved the government will add £50.
For example, if you save £10,000, the government will add a further £2,500.
The aim is to stimulate the first time buyers market which has a knock on effect to the whole market.
Pension Freedom Scheme
From the 6th April recent retirees will be able to drawn down their pension in its entirety as a cash lump sum.
This will enable some individuals to buy an investment property with the annual quite income possibly more than the annuity.
An asset which may increase in value and can be left to family or loved ones.
As a result there could be an influx of cash rich investors looking for buy to let investments in prime central locations, subsequently bringing more rental properties to the market. Ultimately this is all positive news for the market and is likely to bring some energy and renewed media interest back to what has been a relatively stable and fairly low key few months.
Given the changes, our advice is to stay ahead of the game, if you are thinking of buying this year, start now before the positive changes sink in and the market gathers momentum, pushing prices up once again. With the changes from the budget, employment at an all time high and interest rates at an all time low, there has never been a better time to borrow, which presents all the ingredients for a buoyant property market.