What does Brexit mean for the London Property Market??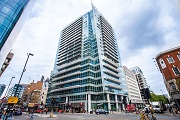 Whilst it may have come as a shock and the initial knee jerk reaction from some is one of panic, what does it actually mean for the London housing market.
Firstly, we need to be very careful about how we translate the media, bad news sells and there will be plenty of that in the coming months as they try to convince us this is the worst thing since World War Two. In terms of the share markets which are plastered all over the media, the whizz kids got it wrong as did the bookies, they all thought we were certain to remain, and that had effectively been factored into the markets, so we were bound to see a correction on the surprise news. However, we know the economy and banks are in a good position which means lending will continue and the vast majority of us do not have to worry about losing our jobs.
What does all this mean for the housing market, specifically the London market. It had already started to cool and we may well see a more prolonged period of that with prices probably stalling, but that can only be a good thing in my opinion. We needed a slow down with the increases experienced over the last five years, but that doesn't mean prices will go backwards and if they do, I very much doubt it will be a noticeable shift. Yes, there will always be the odd person that panics in an uncertain market which will potentially create opportunities for savvy buyers and investors but as in 2008, they were few and far between. .
"History tells us the UK housing market is rather robust when faced with uncertainty"
Interest rates don't appear to be going anywhere other than down so unlike the last major crash back in the late 80s when interest rates were up in the mid teens, no one will be forced to sell in this market, which means we are unlikely to see much in the way of panic selling. Of course, owner occupiers will need to move for various reasons, school, work, family size etc, any slight correction to prices for them will be a good thing, typically when we scale up we spend more on the purchase than what we sell for, (5% on £500,000 is more than 5% on £350,000) you can work out the maths!! Furthermore, investors are in it for the long haul and unless interest rates are hiked up there will be no influx of property to the market from them.
My thoughts, whilst we may see a short term wobble, long term, history tells us the UK housing market is rather robust when faced with uncertainty and economic challenges, in the UK we have always felt safe buying bricks and mortar because 'it's as safe as houses':