Void Periods - Every Landlords Worst Nightmare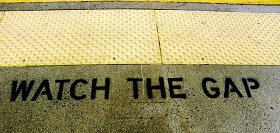 It has been reported that the length of void periods here in the UK has fallen over consecutive years and now stands at an average of 2.7 weeks. As a first time landlord, you may find it encouraging that you can expect to find tenants for your property within a month of marketing, particularly in London.
What if you are an existing landlord and replacement tenants haven't been found, rendering your property vacant?
For any long term landlord, regular uninterrupted income is paramount. I therefore find it surprising how many letting agents make a mess of their renewals, costing their clients thousands on a yearly basis. In the last four weeks I have valued and advised on over twenty properties that have seen tenancies run down without new tenants being lined up. Being a good letting agent requires exceptional organisation, too often lettings agents allow their tenancies to run in to the last month before a discussion is had about tenants staying or departing.
Here at Butler & Stag, we ensure that renewals are handled at least 10 weeks before the end of a tenancy. If we can help tenants and landlords agree terms for renewal, it becomes critical that a new agreement is signed by all parties immediately even 10 weeks out. This gives all parties security for the coming year(s). If either party decides to terminate the tenancy after the initial agreed period which should be decided 7 days after our contact, as letting agents, we have enough time to react and find new tenants saving our landlords expensive void periods.
" For any long term landlord, regular uninterrupted income is paramount. "
The Shoreditch lettings market is entering peak season, demand has started to outstrip supply and we expect this to continue up to early Autumn. We currently have an extensive database of high quality tenants looking to rent property in Shoreditch and the City fringes. If you are considering letting your property for the first time, or you an experienced landlord not receiving the service you expect from your agent, please contact our team of lettings experts who will be able to assist you and offer that bespoke service you deserve.