Transport In Shoreditch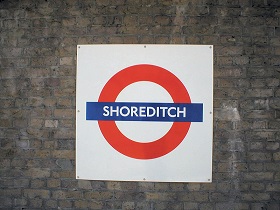 It is undeniable that whether you are renting or buying in London, as well as your budget, location usually comes hand in hand at the top of your priorities when searching for a property. Any property within a 5 or 10 minute walk from the nearest station may add value to the property, but it also adds appeal. If it means that you can have that extra time in bed, time for that morning run, or time to eat a good breakfast whilst also enjoying a short journey to and from work - you're eager to secure that property.
This is one of many reasons why Shoreditch (and the surrounding area) has become an increasingly attractive place to live. Above all, the Overground line from Shoreditch provides convenient transport connections into the city centre, whilst also providing the opportunity to live within a residential area for those with families. In addition, it offers a rapid service up to one of North London's most popular stations, Highbury and Islington, as well as offering transport towards London Docklands, the hub to many large business corporations.
"As well as your budget, location usually comes hand in hand at the top of your priorities"
If that isn't enough to satisfy your transport needs then it is also important to know that Shoreditch is a short distance away from Old Street underground (Northern line) and national rail station, along with Liverpool Street underground (Central, Circle, Hammersmith & City and Metropolitan lines) and national rail station. Both deliver an efficient commute to and from Greater London zones into Central London zones.
For more information on Shoreditch, click through to our Shoreditch Area Guide Local Area Guides.
Butler & Stag has a multitude of properties near excellent transport links in Shoreditch and City fringes, and we specialise in properties in Bethnal Green, Hackney and Islington. If you're interested in rental or sales properties in these areas, just consider how much time you could save every morning!