The Rise of pop ups in Shoreditch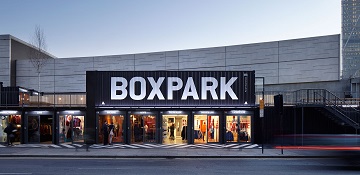 Did you know pop-up stores contribute over £2.5bn to the economy each year according to reports from Centre for Economics and Business. It's no wonder East London has become the home of pop-ups. They are key to retail marketing and customer engagement. Their fresh vibes and instore multi-sensory experiences make them a social environment for friends, colleagues and family. You would expect forward thinking brands like Google to dominate the space but traditional retailers like Boden have jumped in on the action.
With an office in the heart of Shoreditch we often promote these convenient stores to our customers. People that are moving into the area to rent or to buy, It's a good attraction that locals appreciate on their doorstep.
We predict a growing trend of pop-ups with many more areas like Boxpark. The balance between an online shopping brand experience and a similar instore multi-sensory experience will keep people supporting local businesses.
For more information visit www.boxpark.co.uk