The Launch of our New Service 'Rooms'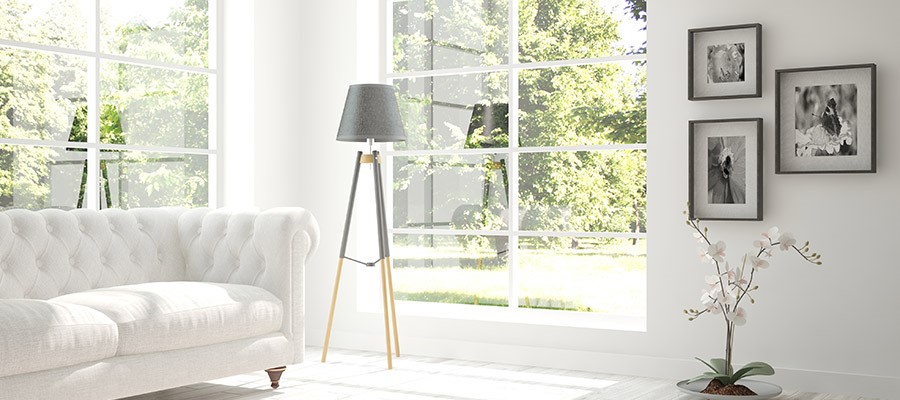 When viewing a new rental property, it is important to check several things.
General Condition
Does the room or communal areas require any cosmetic improvements? If yes, then ensure that you are specific and list each issue that requires attention when making your offer. This should include walls/rooms that require painting, carpets that need replacing, loose door handles that need tightening.
Furniture
Is the furniture of a suitable standard? Does it require cleaning/fixing? Does each item carry the relevant fire safety label?
Utilities
Check the gas, water and electricity meters for payment methods. Turn on the water to check the pressure, is it strong enough?
Heating
What type of heating does the property have and is it sufficient enough to heat your room? Gas central heating is most cost effective but uncommon in modern properties, which retain heat more efficiently. If it's gas, an annual inspection should be carried out (by law) by a Gas Safe registered engineer. Ask to see the certificate!
Security
Are the doors and windows secure, and do they open and close properly? Are there smoke alarms and Carbon Monoxide alarms and do they work.
Outside
If there is a garden or communal areas, ask who is responsible for the upkeep.
NB. Make sure that your offer and its terms are accepted in writing by Butler & Stag before proceeding.
What Happens Next
Butler & Stag will prepare the Tenancy. You will be contacted by one of our Lettings Administrators who will assist you through to move in.
References; Butler & Stag use a professional referencing company to carry out full references for each tenant that will be living in the property. You should expect to receive an email from our referencing company, containing a link for you to follow and complete relevant information about yourself. Credit checks, previous rental history and employment status' will all be checked.
Tenancy Agreement (TA); Butler & Stag will produce the tenancy agreement which is a legal binding contract between you as the Tenant(s) and the Landlord(s). It will detail the responsibilities and rights of both the Tenant(s) and Landlord(s) or their representative. Please ensure you read through the TA, thoroughly ensuring that you are happy with all of its content.
Payment; Before your move in can take place, we require cleared funds in our bank account for all associated costs for your rental. This will include the agreed amount of rent paid in advance (usually one, six or twelve months), a damage deposit (usually the equivalent of four weeks rent) and any fees being charged by Butler & Stag.
Move In; We can meet you at the property or in the office to hand-over the keys and wish you well in your new home. We will arrange standing order payments for your rental payments and inform you of who is responsible for day to day management.
Guaranteed Rent Scheme with Butler & Stag
Once we have agreed a competitive fixed monthly amount, Butler & Stag effectively become your tenant, guaranteeing you will receive the agreed amount on the same day each month, whether the property is occupied or not.
Using our vast high street agency experience we will find suitable flat-mates for each property and ensure a smooth management process for tenants and landlords alike. Whether it be a hectic personal life or simply not wanting to deal with the day to day of property management more and more landlords are opting for this service as it is the least stressful of all the various options available.
Some of the benefits for landlords include;
Guaranteed rent Scheme for 2-5 Years
0% Commission Fee
0% Management Fee
Comprehensive marketing
In house maintenance
Same day let
Organising electrical safety inspection
Organising gas safety inspection
Arranging the check-in/out of the tenants
Collection of rent
24-hour call out service
Arranging repairs and maintenance
Referenced and credit checked tenants
Monthly/Yearly statements
Ecosign - electronic signature facility
Transfer of utilities
Quarterly Management inspections
No void periods
We cover all legal costs for non-payment of rent
Your rent will not be affected during any such period
Rooms Management with Butler & Stag
Most room specialist companies simply offer a guaranteed rent service or a platform for the landlord to advertise the rooms themselves, no one is offering a specialised managed service that allows 'Landlords to take the bulk of the profit' until now that is.
Whilst many landlords will just want the guaranteed rent as they know exactly what they will be getting each month, there is arguably a far greater return in allowing us to find you the tenants and manage the rooms, whilst taking an agreed percentage of the income on a month by month basis, very similar to a standard Assured Shorthold Tenancy.
As Landlords you can leave us to sort out all of the detail which will include;
Marketing and Advertising
Carrying out accompanied Viewings
Finding the Tenants for each room
Referencing in the same way we would for a typical AST so we can monitor quality control.
Drawing up the Tenancy Agreement
Registering Deposit
Arranging an Inventory
Move-In and check out of Tenants
Monthly Statements
Arranging Cleaning of Communal Areas every Two Weeks
Arranging out-going Payments
Arranging Repairs and Maintenance
24 Hour call out service
Advice on Deposit Deductions
Quarterly Inspections
Management While Property is Vacant
Key Holding Service
Organising Gas & Electrical Inspections
Some things to remember when considering room management;
On average we can produce in excess of 30% more income when comparing to a standard AST.
Only works for 2+ bedroom properties with separate living room and kitchen.
Comprehensive management service for the same percentage fee as when letting on a standard AST but with potential for far greater rental income.
Bills are Normally Included by the Landlord under the Rooms Service
All Rooms Must Have Wi-Fi Access
Rooms are Typically Furnished with Bed, Mattress, Wardrobe, Chest of Drawers. Occasionally with Desk & Chair, TV etc...
Watch our short video from Director Michael for more information
https://www.youtube.com/watch?v=5EhoMWokqo0