Shoreditch Rental Market Cools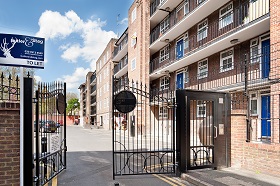 At Butler & Stag, we have noticed a significant reduction in rental enquiries since the beginning of October. Figures show that rental prices in the South East of England fell 1.5% on average in the first month of the third quarter of this year in comparison to figures taken in the last quarter of 2012. This is in stark contrast to the rental growth of 4% in the north of England, Scotland and Wales. Growth in other places in the UK such as the South West and East Anglia averaged between 1.5% and 2%.
Our advice to landlords is to be realistic with asking prices which inevitably will save you time and money. Being a Shoreditch estate agent we are used to high demand from tenants for all aspects of property, but with recent completions of new homes such as Telford Homes Avant garde on Bethnal Green Road,E2 and L & Q's City Mills development in Haggerston both of which have seen a large amount of foreign investment, the market has never been more saturated. With an influx of investors purchasing and subsequently letting buy to let properties and rent prices in the capital increasing 10% on average each year a slowdown in rent increases was to be expected.
Whilst pricing is important when marketing a property to rent, the condition will also play a major part in the eventual price achieved and the time it takes to find tenants. As letting agents in Shoreditch, we pride ourselves on advising our landlords on where their money is best spent to realise an immediate and long term return. If the money doesn't stack up, now could be a good time to sell with 95% of our properties selling for asking price or more. If the lettings market has slowed, the opposite can be said for the sales market with demand for property in Shoreditch at a six year high and with a shortage of properties to choose from, competition between buyers could surprise you in terms of the achievable sale price of your property.
'' If the money doesn't stack up, now could be a good time to sell.''
Whilst Shoreditch lettings have definitely slowed, they certainly haven't ground to halt, tenants are just a little more fussy about their choices and want quality for their money so please do not be to downbeat. When selecting your Shoreditch estate agent to let your property, you need to have confidence that they have the right marketing, office location and knowledge to do a good job for you. The old adage of 'you get what you pay for' has never been more true, properties are no longer letting themselves so a good estate agent will definitely be the key to your success.
Shoreditch estate agents Butler & Stag, cover a vast area away from our central office location and are experts in letting property throughout East London and the City fringes. For a free, no obligation valuation please contact our experienced Lettings team on 020 7613 5550.