Nationwide to pass on interest rate rise to mortgage customers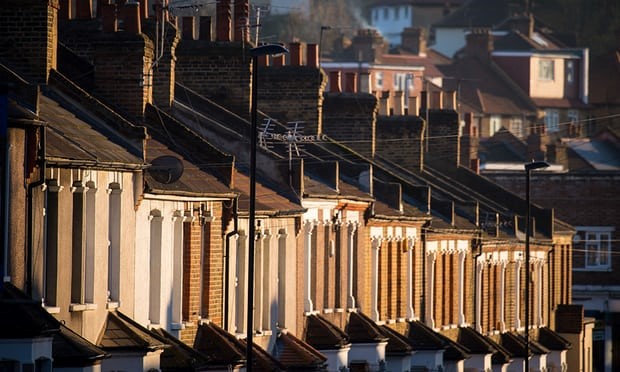 According to the Bank of England, 43% of homeowners are on variable mortgage rates and 57% are on fixed rate mortgages. This was confirmed by Henry Prior to us on Twitter which means 43% of homeowners are probably unhappy with the recent interest rise
Although the increase was by 0.25% many across the UK will feel it in their pockets. With the cost of living increasing and salaries staying the same this is bad news for many. But what does this mean for the property market?
Nationwide recently confirmed they are to pass on interest rate hikes to their 600,000 mortgage customers. They have opened the door for other lenders to follow (not that they needed an excuse) Brian Murphy, head of lending at the broker Mortgage Advice Bureau, said: "The announcement by Nationwide today, who are one of the UK's biggest mortgage lenders, isn't a surprise and is highly likely to be the route that other banks and building societies will follow when it comes to repricing their products in the event that a rate rise does occur."
It's thought there are as many as 5 million people in the UK with variable mortgage rates.
The last time interest rates rose when back in July 2007 when rates increased to 5.75%. It's currently hard to image a time when this will happen again but surely it has to and more at some point in the near future for economic balance?
There is another side to the concern with many online agents including well known industry pundit Russell Quirk who feel an interest rate hike won't affect the average UK homeowner, according to a leading property market expert.
Quirke says, "This slight hike is designed to counter the rising level of inflation and will increase the monthly cost of some mortgages, in particular, variable rate loans variable and tracker deals."
He continues: "But any increase in monthly payments, like interest rates themselves, will be marginal and manageable for those impacted. On the typical £150,000 loan, homeowners will be out of pocket around £15 to £30 a month, certainly no grounds to shout financial meltdown.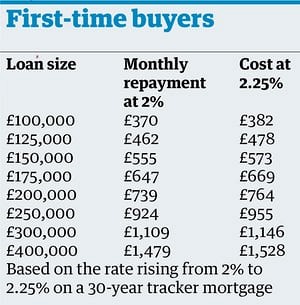 First-time buyers
The average mortgage taken out by a first-time buyer is £136,000, according to the Council of Mortgage Lenders. But the majority have taken out two-, three- or five-year fixed-rate deals, so their payments will remain the same no matter what Bank governor Mark Carney says next Thursday. Even those who have a tracker loan linked to the Bank base rate will see their monthly costs rise by little more than £15-£20 a month - unhelpful but hardly catastrophic. As a guide, the table (below) shows the impact of a 0.25% rise on a 2% tracker mortgage with a term of 30 years.
NatWest have increased their mortgage loans by as much as 0.9% The price of the average fixed-rate deal has started to step upwards for the first time in many years, although by only a tiny amount so far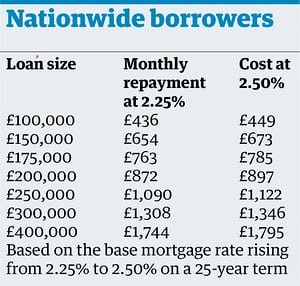 Existing homeowners
The average mortgage of a home mover, say, a family trading up from a flat to a house, is £175,000, according to the CML. Many will have taken their loans out before the financial crisis and, if on a tracker deal, will see their monthly bill rise in line with the base rate hike. For example, Nationwide building society has just under 500,000 borrowers on its "base mortgage rate" of 2.25%, which will rise to 2.5%. Assuming the homeowner has a 25-year term, the monthly cost of a typical £175,000 Nationwide mortgage will rise by £22 a month, to £785 (see table).
Buy-to-let speculators
The impact on buy to let will be more onerous as these loans are almost entirely interest-only rather than the repayment mortgages demanded of conventional homebuyers. A 0.25% increase in a £200,000 interest-only loan results in a £40 extra monthly cost compared with £25 extra on a repayment mortgage.
If the base rate eventually goes to 3%, the monthly cost of many buy-to-let mortgages will more than double. The downside is that it could mean rent rises for tenants, although that will depend on local market conditions. Given the tax increases that are coming through on buy to let, plus tighter lending criteria, further rate hikes may provoke amateur landlords to throw in the towel and sell up.
Savers
When the financial crisis hit in late 2007, the average Isa account paid an interest of 5.5% a year.
So someone with £10,000 in a cash Isa was picking up gross interest of £550. By the middle of this year, Isa rates had fallen to record lows, paying 0.82% on average - or £82 gross interest on £10,000 (see chart).