Knowledge Of A Shoreditch Estate Agent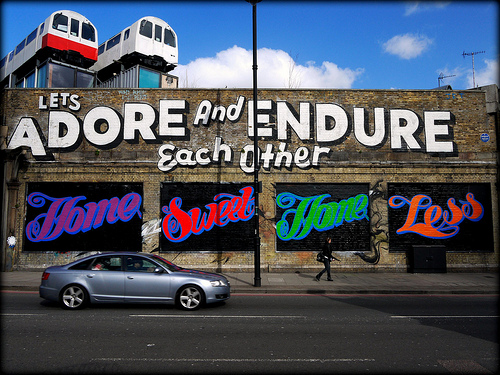 Knowledge is the key to being a good estate agent.
Knowledge is knowing your area inside out, getting under the skin of it, the school catchment areas and Ofsted's, knowing which bus route goes where, who serves the best mid week lunch or Sunday breakfast.
When choosing your estate agent, it is important that the agent has an intimate understanding and appreciation of the immediate area around your property. Are they passionate and enthusiastic about it? If not how can they generate the highest possible offers and achieve that successful sale or let?
I was born and raised in the East End, nearly all of my adult life has been spent working here as an agent, after all of this time I am still learning - a student of the area you might say. From the very first sale to the most recent let, one feeling burns as strong as ever and that is my passion for the East End of London. It's hard to determine why I love the area so much, maybe it's the cultural diversity or the electric weekend markets of Columbia Road, Broadway, Brick Lane, Spitalfields and now Chatworth Road, the open green spaces of Victoria Park, London Fields, Haggerston, Mile End, Hackney Downs and Millfields or maybe it's just the mixed blend of class'. There is no other part of London quite like it!
"There is no other part of London quite like it."
I have seen the changes and gentrification taking shape up close, I remember selling the area and the property, those days are thankfully long gone, the profile of East London has risen and now has it's own following, people no longer move here just because it's 'cheap.' From Clapton Square to De Beauvoir Square then over to Tredegar Square I know these streets, I have dealt with property in most of them.
So if you are looking for an estate agent that shares your passion for the area, please contact us as our knowledge and enthusiasm will help you achieve the best possible results.