Is The Shoreditch Property Bubble About To Burst?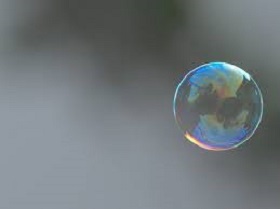 Is the Property Bubble about to burst in our area?
In a word. No! When an area has seen an almost 40% increase in property prices over a two year period, it is inevitable you will see it slow down or reach a plateau at some point. Shoreditch and the surrounding areas we cover in Hackney and Tower Hamlets is possibly at that point, but it's still a fantastic market and there are certainly more than enough buyers to deal with the short supply of property hitting the market. These East London boroughs on the city fringes have been under valued for years and so were bound to see some huge increases in property prices, to bring them up to a par with other areas in London that don't serve anywhere near as well with transport links or good quality 'period' housing stock.
We have noticed a slow down and buyers have become more cautious and it may be that open days and sealed bids are soon to disappear for another few years, not that many will think it a bad thing! However, the underlying reasons why East London areas have become so popular will not disappear over night and neither will the demand from buyers, we might just be in for a stable market, which I for one am all for!
" It's still a fantastic market, with more than enough buyers?"
At Butler & Stag we enjoy the more challenging markets. To continue to be a successful Shoreditch Estate Agent customer service, industry experience and skill all play a part. Opening a door on Saturday afternoon when buyers are jumping over themselves to make offers will soon be a thing of the past. To secure sales in this market will require patience, organisation and tenacity which I am pleased to say are all characteristics that our staff possess.