Hackney Property Market Review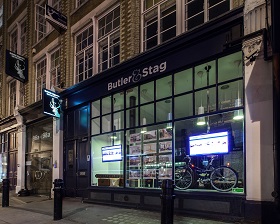 The million dollar question on everyone's lips but before I reveal my views, lets first look back at how 2012 performed.
A fast and frantic start saw 2012 get off to a flyer, purchaser enquiries were at a record level and with enough stock to satisfy demand business had rarely been better, then came summer.
First we all celebrated the Queen's Jubilee which was quickly followed by the Olympics and then Paralympics, London went into holiday mode by June and the market in East London lost it's fluidity. Decisions to sell were placed on hold, starving the market of choice and leaving motivated buyers extremely frustrated. Bow and in particular Hackney & Shoreditch have seen sharp increases (10% approx) in prices over the last six months, asking prices have regularly been exceeded and open house viewings have become the norm with lines of buyers queuing outside period houses resembling that of a ticket office for a Just Bieber concert.
So into 2013 we march with an extensive list of purchasers all ready to pounce when the right property presents itself and renewed optimism that homeowners are now ready to sell. January has already seen a much needed increase in stock levels, valuations are up and the wheels have begun to turn. If not upsizing and staying in their respective areas our vendors generally relocate to Kent, Essex and Hertfordshire for a quieter life, having delayed their moving plans for longer than intended, they are now eager to get going and cash in on their investments.
" January has already seen a much needed increase in stock levels"
A welcome addition to our shores are cash rich purchasers from Asia looking to invest in London's exciting property market, buoyed by summer events when the world was transfixed on London from June to September they are keen to spend big. Buyers from China and Hong Kong lead the way, followed by Singaporeans and Malaysians.
With new and exciting mortgage products being released at the beginning of this year purchasing a home is becoming much more affordable, this has been driven by the Bank of England's funding For Lending Scheme pushing cheap money through banks and building societies. This provides cheap funding to lenders and encourages them to increase or maintain their mortgage books. The biggest benefit has been seen by those with large deposits, but borrowers with less to put down are also seeing rates fall. If Funding For Lending can drive down mortgage costs for those with small deposits across the board, it should boost the property market.
2013 is already shaping up to be a great year so if you are considering selling, letting, buying or renting contact Butler & Stag for expert advice.