East London Awards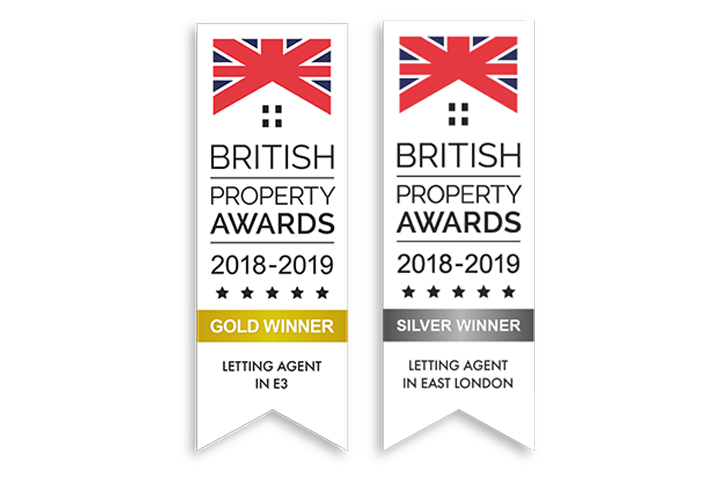 Whilst the sales market may be difficult and uncertainty remains prevalent in London, lettings is still extremely strong for us here at Butler & Stag and forms a core part of business. This means we need to be top of the pile when it comes to customer service, so that we stay ahead of the competition.
Testament to our lettings department and off the back of an excellent last quarter, we rounded off 2018 by winning bronze in our region at the EA Masters for best lettings agent, not bad when you consider there are hundreds of agents within the competing area according to Rightmove! Not content with just the one, we were automatically put forward for the British Property Awards where we won gold for best lettings agent in E3, the main postcode for our East London office on Roman Road. In winning our local postcode we were subsequently put forward just last month for the whole East London region, which constitutes hundreds of agents covering East and South East London.
This time we managed to win silver, a fantastic achievement for a relatively small independent, particularly when you consider how part of the competition is judged. They not only look at how walk-in enquiries and phone calls are dealt with, they look at response time to enquiries and out of office response time. For an agency that doesn't have the all of the automated response systems in place like some of the bigger corporates, we rely on good old fashioned estate agency in the main, to come second really was a fantastic achievement and one that our staff are extremely proud of.
Our local knowledge and customer service allow us to punch well above our weight and do more than just compete, we set the standard for others to follow and now look forward to the rest of 2019 with a good solid foundation!