Development Of Land in Shoreditch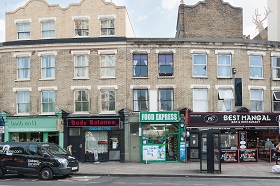 Identifying development potential on plots of land is not always that easy. Quite often our clients know they have an opportunity, but are not quite sure what to do with it. Recently. We have been carrying out extensive research on identifying development sites for people who are sitting on either a large or small property on a land plot. Once we work out how best to utilise that plot it can come as a welcome surprise to the owners. We had one recent client who was delighted to get a 25% uplift on the value of her property because she we advised on planning potential for another dwelling at the rear of the garden.
Recent stamp duty changes mean you're likely to pay more for any buy-to-let (BTL) investments or second homes which will hinder your return. You might pay 5% stamp duty on any amount between £250k and £925k, but as a BTL or second home that climbs to 8% which eats into your capital. Capitalising on a plot of land is a one-off pay day, unless you retain any properties developed for yourself.
It might that you have potential for a second dwelling to the side or above whats existing, or less obvious, is a small property on a large plot where its financially viable to remove the existing dwelling and develop townhouses or apartments. In cases like this, a developer or property investor will give more than the property is actually worth. Everyone benefits, the current owner sells for the over the market value or more, desperately needed, new homes come on to the market. For the developer they're making an investment that proves incredibly profitable as they continue to benefit from the capital gains and growth in the market place.
Please feel welcome to contact us for advice, we have the expertise to maximise your return.