Bethnal Green Pub Names Pub of The Year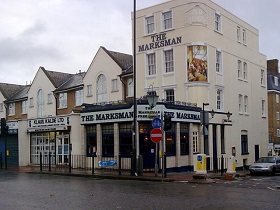 One of our local pubs in Bethnal Green was named Michelin pub of the year against 500 other pubs across the UK. This is in relation to the latest in Michelin's most recent Eating Out in Pubs Guide.
Noted as "proper neighbourhood pub" in east London is something local residents and regulars are very proud of.
As well as being praised as a place to enjoy local ale, judges hailed its "new era" food, including devilled mussels and pheasant and trotter pie.
The guide also made the Victorian pub a recipient of a Michelin Bib Gourmand, awarded to venues offering good value and good quality cooking. With regular live music and entertainment for kids and adults and a summer roof terrace is easy to see why it's become a favourite in the area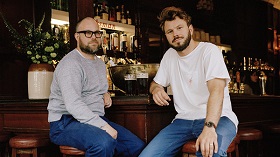 Mr Harris - who previously worked at One Leicester Square - and Mr Rotheram - formerly a chef at Jamie Oliver's 15 - refurbished the pub after taking over ownership in 2015.
They were praised for their menus which included such delights as devilled mussels on toast, skate with shrimps and turnip tops, and pheasant and trotter pie.
Will this news mean house prices in the area will increase as the demand to live close to the pub of the year increases? Maybe not but those that do live close by area will more than likely pass on this wonderful story of their 'local' being voted the best boozer5.
The guide's editor, Rebecca Burr, said: "The Marksman cleverly combines a place to drink with new era pub food.