Advantages Of An Accredited Shoreditch Estate Agent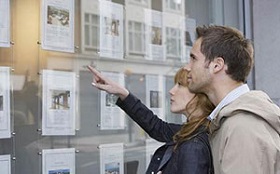 I've only ever rented a flat once and had no problems whatsoever so I've never really appreciated the issues some tenants and landlords can face.
One of my colleagues in the Shoreditch office recently moved out of his flat which he had rented through a Shoreditch estate agent. I can't go into too much detail as he's still in dispute, but all of the problems appear to have been caused by the estate agent, who, it turns out isn't a member of any recognised body, which means there is no impartial third party who can play judge and jury! Three months after moving out, he's still in dispute over money owed and false promises made by the estate agent. With no independent adjudicator, the decision my guy is left with, leave it and walk away, or take it to court, which is likely to be costly and time consuming..
Butler & Stag are members of The Property Ombudsman, NALS and SAFEagent. Thankfully no one we've ever dealt with has felt the need to escalate an issue to one of these accredited bodies but it should be an option if someone feels they are being treated unfairly. Essentially if there is a dispute (generally which involves money) the accredited body can be used to make a call on what is fair. As a member, whatever the ruling, we must abide or face consequences. At the same time as giving the client comfort it also gives me, as someone who believes they do things properly, reassurance and advice on such matters.
" Are you using an accreditated agent?"
When choosing an estate agent in Shoreditch I'm not sure it's a question most people ask, but you should. If an agent isn't a member of various accredited bodies, you must ask yourself 'why' it's relatively inexpensive and acts as a protection for all parties!